Mariagrazia Fugini is Professor of Computer Engineering at Politecnico di Milano.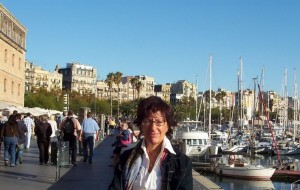 Her research interests are in Data and System Security, Information Systems Development,  Co-Engineering of Security and Safety, Fraud Detection and Cyber Security, and Service Co-Production for Public Administrations.
She has been a Visiting Professor at University of Maryland, Technical University of Vienna, University of Stuttgart, Universitat Politècnica de Catalunya (UPC), LAAS Toulouse and other Universities. She has a continuous cooperation with these and other Universities and Research Centers.
She is involved in National and International Research Projects on   Information System Development, Risk and Adaptive Cyber Security, Co-Engineering Security and Safety of Smart Environments, Service Platforms for Social Care and e-Health, Big Data Analytics and Adaptive Service Platforms.
Teaching

:
085758 ICT TECHNOLOGIES FOR ENTERPRISE SYSTEMS (FOR STUDENTS IN MANAGEMENT  ENG.)
085914 INFORMATION SYSTEMS (FOR STUDENTS IN INFORMATION ENG.)
Research:
Publications can be found on Google Scholar and DBLP, amongst others.
Available Themes for Thesis: check http://fugini.faculty.polimi.it/?page_id=708
News and Events