Mariagrazia Fugini is Professor of Computer Engineering at Politecnico di Milano.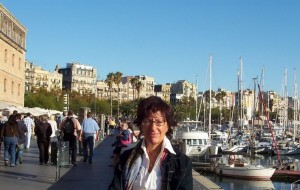 Her research interests are in data and systems security, information system  development,  services for Public Administrations, risk and adaptive cyber security and safety, service co-production, and assistive technologies for smart environments.
She has been a Visiting Professor at University of Maryland, University of California-Berkeley, Technical University of Vienna, University of Stuttgart and Universitat Politècnica de Catalunya.
She has continuous cooperation with UPC Barcelona, Luxembourg Institute of Science and Technology, CTI Renato Archer-Brasil, Research Council of Norway, Anna University Chennai- India. 
She is involved in National and International Research Projects on Web-based Information Systems, Risk and Adaptive Security, Security and Safety of Smart Environments and Service Platforms for Social Care, for e-Health, for e-Government, and for Smart Aging.
My Teaching: Information Systems.
My Research: